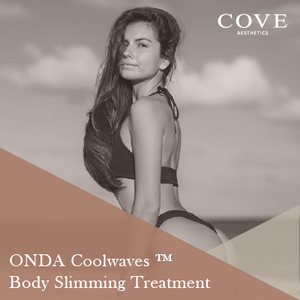 [1st Trial]
ONDA is the only system that uses Coolwaves®, emitting special microwaves that selectively target fat cells to reduce localized fat deposits in a safe, effective, and non-invasive way.

Why choose Onda Coolwaves? 
Tackle localized fat deposits
Reduction of stubborn cellulite
Skin tightening
* Terms and conditions apply 
* Do note that individual results may vary
* Limited to one redemption per treatment per person. Additional can be purchased as gifts. 
How to make an appointment:
Call or WhatsApp
+65 8299 2920
with the following details:
First Name and Last Name
Order Number
Email address 
Preferred appointment date and time